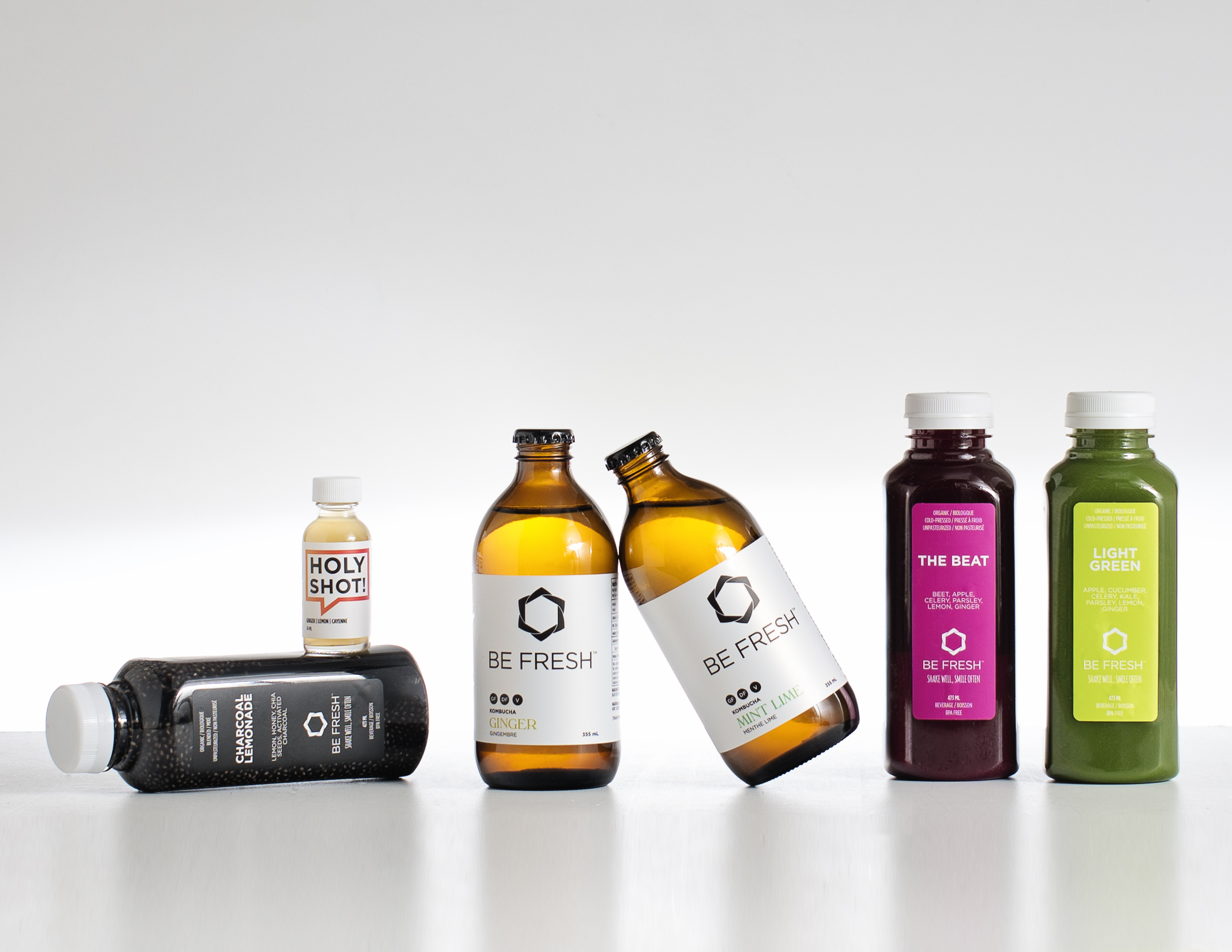 Be Fresh Packaging
Be Fresh is a private label brand for SPUD.ca, an online grocery company based in Vancouver, BC but with presence in 12 other retail cafes and grocery stores across Western Canada.
Aesthetic & sales goals
Beccaxcompany designs packaging for various types of fresh and preserved packaged foods that are 100% CFIA compliant & sales focused. We are well versed in handling various versions of packaging that will satisfy the aesthetic and sales goals of your product.
The Challenge
Create a package design for a company that needs the ability to create and edit new product labels in-house with very short turnaround time, all while staying on brand, being easy to use, and keeping up with CFIA standards.
The Solution
Beccaxcompany created three label design templates to be used with Be Fresh's different variations of packaging that were pre-printed on a label stock appropriate for in-house graphic & text print additions. This allowed them to never run out of label stock for new products.
Beccaxcompany designs packaging that not only uses aesthetic to sell products, but will work within your company's internal operations to create solutions that last.